OK, your current office sucks.. Why?  Well just look around you!!
Does your office presently speak and say the words "Fresh & Vivid" or more "Tat will do ?"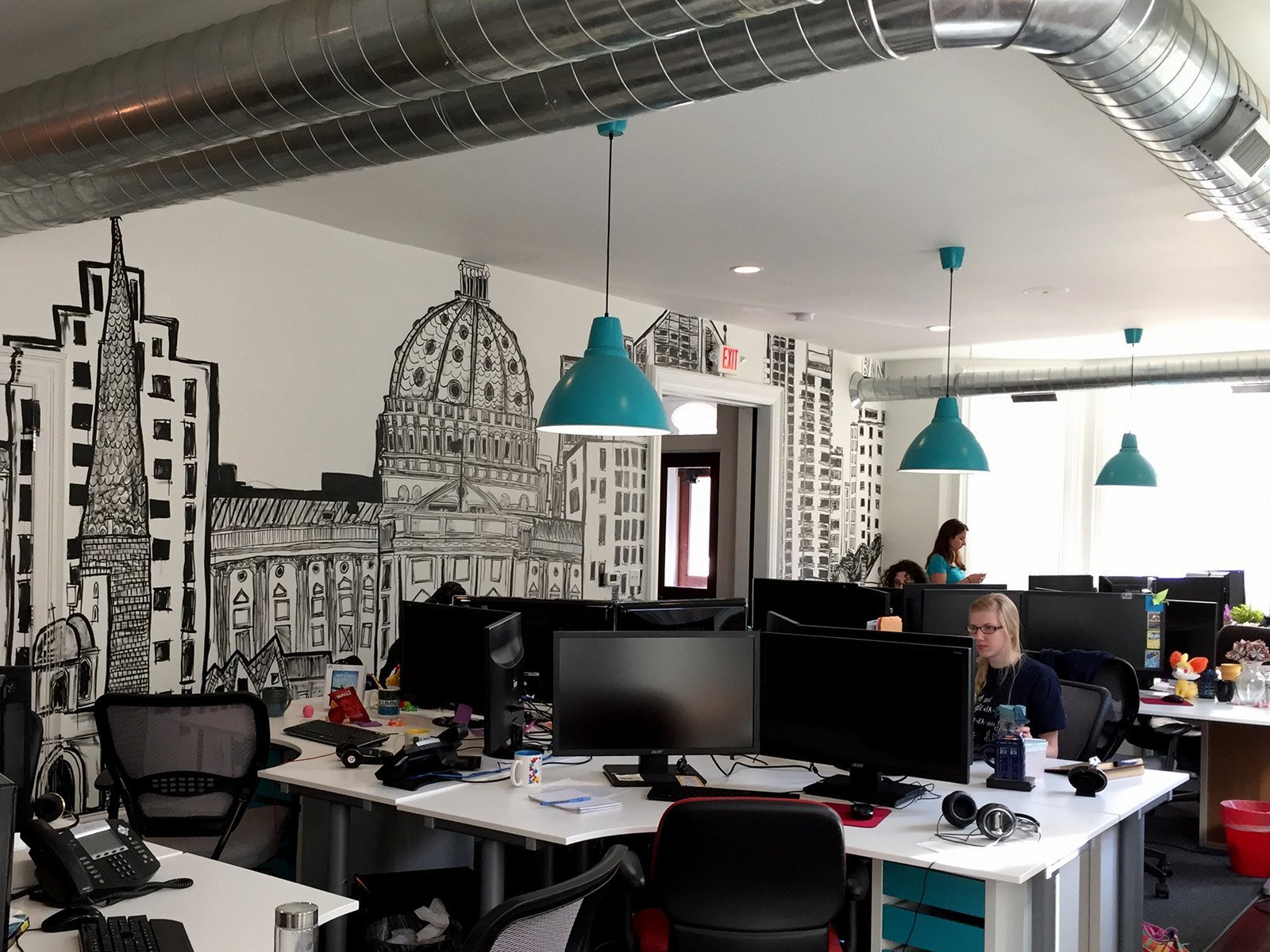 By making a few changes ain house you could have  an office that say' "Hello" everyday, here's why I feel it so important to consider these points today.
Here's my Top 5 reasons why its important to showcase
1. Staff –
Yip, love them hate them, you need them and creating a place that's fits the bill is so very important, making you space meaningful and engaging to the staff is vital. If you office is tired,  believe me I've being in new offices in Belfast lately a lot of them are very "dreary" .  Its a major factor that our "up and coming stars" who will drive your business forward have a  choice where they want to work and remember creating something special might be the deciding factors in keeping the team in a good place, do you recognize this guy below?
2. Function. Does it work?  Maybe, but how much better could it be and look. That's the most important factor to consider, if is not right its probably wrong.  Does if flow or offer an area to chill?  Adding or adjusting will have a big impact on how our team or clients interact with you and others.
3. Colours. Simply go for it.. If you are sitting in a office with royal blue chairs and screens topped off with beech desks you should be asking yourself this question..What date is today?  is it 1984?  Yes, you might not like to hear this but your office is well out of date people..  I guarantee that changing the furniture and getting some advice (ME) will have a big impact not only on your staff mood and drive but will indeed add to the teams productivity for certain. But just dont pick any colour, get the visual done by a professional, it will go a long way when implementing your plan.
4. Furniture. The desk is dying and so am I!  Yip, that desk you inherited from your dad office block or beech desk with the "coffin coloured" filer in the corner is a truly representing you and your team?    Make the place shine and your staff will to! Remember they could be here 8-10 hours a day.. good grief.  Great office furniture will  enhance your productivity in the work place that's a fact.
5 .Health.  So the team in indoors for 8-10 hours per day, how are you helping that maintain a healthy life balance?  have you considered add some outdoors into the office?  Plants are a wonderful creation and are proven to lower stress and sickness according to the 2015 Human Spaces report 
Call us on Belfast 02890 123 130 for more information on how leasing can business get the right interior solution today.